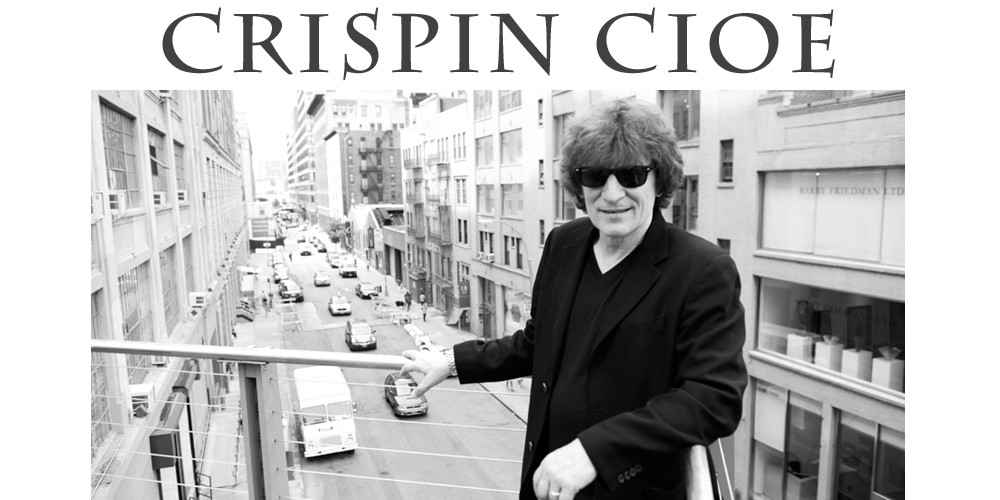 Blog by Saxophonist and TV Band Leader Crispin Cioe
Crispin Cioe is a musician who writes.
For several years after moving to NYC in the late '70s, Crispin Cioe wrote articles, profiles, reviews, and liner notes for a variety of publications including High Fidelity, Soho Weekly News, Penthouse, Playboy, Circus, High Times, Prestige Records, Rogner & Bernhard GMBH Publishing Co., Musician Magazine, Detroit Free Press, and more.  This experience has carried over into Crispin's songwriting and arranging outlook, along with a lifelong passion for musical history and curation.
As a music journalist, Crispin has interviewed and written in-depth portraits of stars like Bob Marley/Peter Tosh/Bob Seger,  a profile of Miami-based TK Records in its heyday, liner notes for albums like Eddie 'Lockjaw" Davis / Johnny Griffin Live at Minton's Playhouse,
and an on tour profile of the Parliament-Funkadelic during the band's Mothership Connection breakthrough.  Crispin also wrote a pioneering music biz column called Trade Secrets for Soho Weekly News, when that publication was the go-to organ chronicling the CBGB scene in downtown NYC.
This will be the place to come for Crispin's latest gigs, happenings, and insights.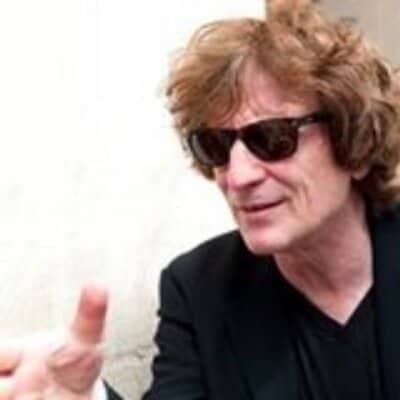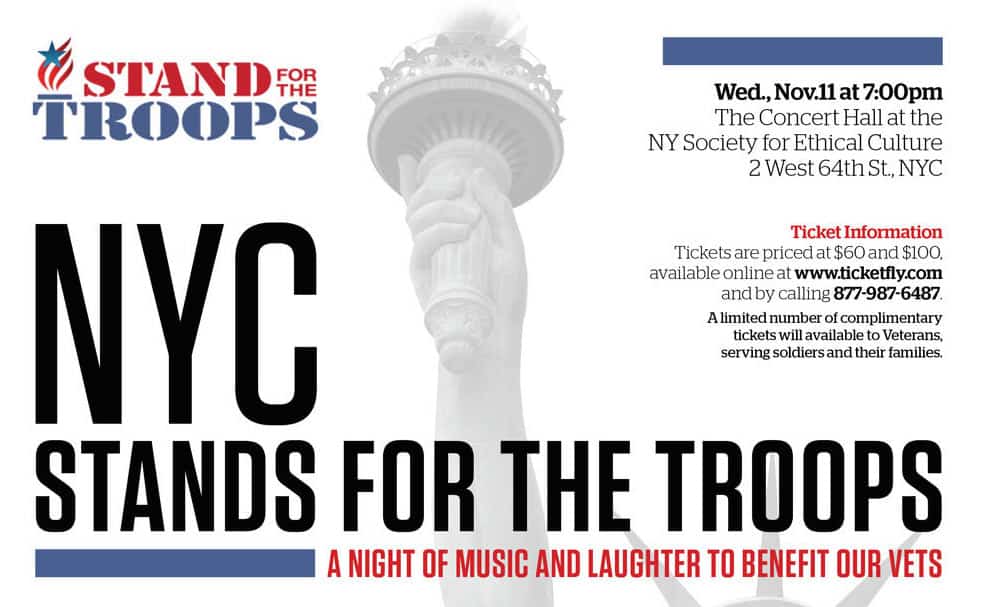 Wed. Nov. 11th, 2015 – A Star-Studded Veteran's Day Concert
Next Wednesday, November 11th, join us for this excellent concert Veteran's Day event "Stand For the Troops" at Ethical Culture Concert Hall, 2 W. 64th St., NYC, 7pm, featuring guest performers Lea Delaria, Bettye Lavette, Paul Shaffer, Manhattan Transfer, Judy Collins, Little Anthony, Michael Bacon, Jonatha Brooke, Vincent Pastore, David and Sophie Buskin, and Jennifer Pacanowski — with a band that includes Will Lee, Robbie Kondor, John McCurry, Clint deGanon, Yaron Gershovsky, Crispin Cioe and Kiku Collins.
How Stand For The Troops Helps
Stand For The Troops supports recognized programs and initiatives that deal with concrete issues facing our serving soldiers and veterans, such as: The Veterans Crisis Line connects Veterans in crisis and their families and friends with qualified, caring Department of Veterans Affairs responders through a confidential toll-free hotline, online chat, or text; growing the number of qualified, professional one-on-one volunteer counselors nation-wide; expanding job resource centers for veterans; and SFTT Rescue Coalition projects across America.
Tickets Available
There are still a limited number tickets available for this concert, please come out and show you care. This is a great show for a great cause, in support of our heroic and deserving veterans, serving soldiers and their families.
Tickets are available online at www.ticketfly.com and by calling 877.987.6487.