Westporter Crispin Cioe Tours with J. Geils Band – A Dan Woog 06880 Report
In Crispin Cioe: Jammin' With J. Geils by Westport Blogger, Editor, and Publisher of the Westport Blog "06880", Dan Woog reports on one of Westport's own: saxophonist Crispin Cioe tours with the J. Geils band.
Copied below is text from Dan Woog's article:
"Crispin's credentials are impeccable. He's played and recorded with nearly every big name: from Coldplay, Wyclef Jean, James Brown, Aretha, and Joe Cocker to Debbie Harry, Solomon Burke, Lou Reed, the B-52s, and Ru Paul — plus Tom Waits, B.B. King, Ray Charles, and Joan Jett.
He spent more than a year on the road with the Rolling Stones, during their famed Steel Wheels tour.
Crispin's J. Geils connection goes back decades. In 1983 — during the band's "Centerfold" and "Freeze Frame" era — he toured and recorded with them.
In an industry famous for break-ups and lawsuits, the J. Geils Band has had more than its share. The latest tour, in fact, was almost derailed by fights over who owned the Geils name. The actual J. Geils was not around this time — but singer Peter Wolf carried the show.
He and his bandmates — along with 2 backups singers and the Uptown Horns — were in "great shape," Crispin says.
Sets lasted well over 2 hours. They featured early, rootsy, blues-based music, segueing into later stuff. From "Give it to Me" — which Crispin calls "one of the first reggae/ska tunes done in rock and roll" — to "Love Stinks," audiences responded avidly.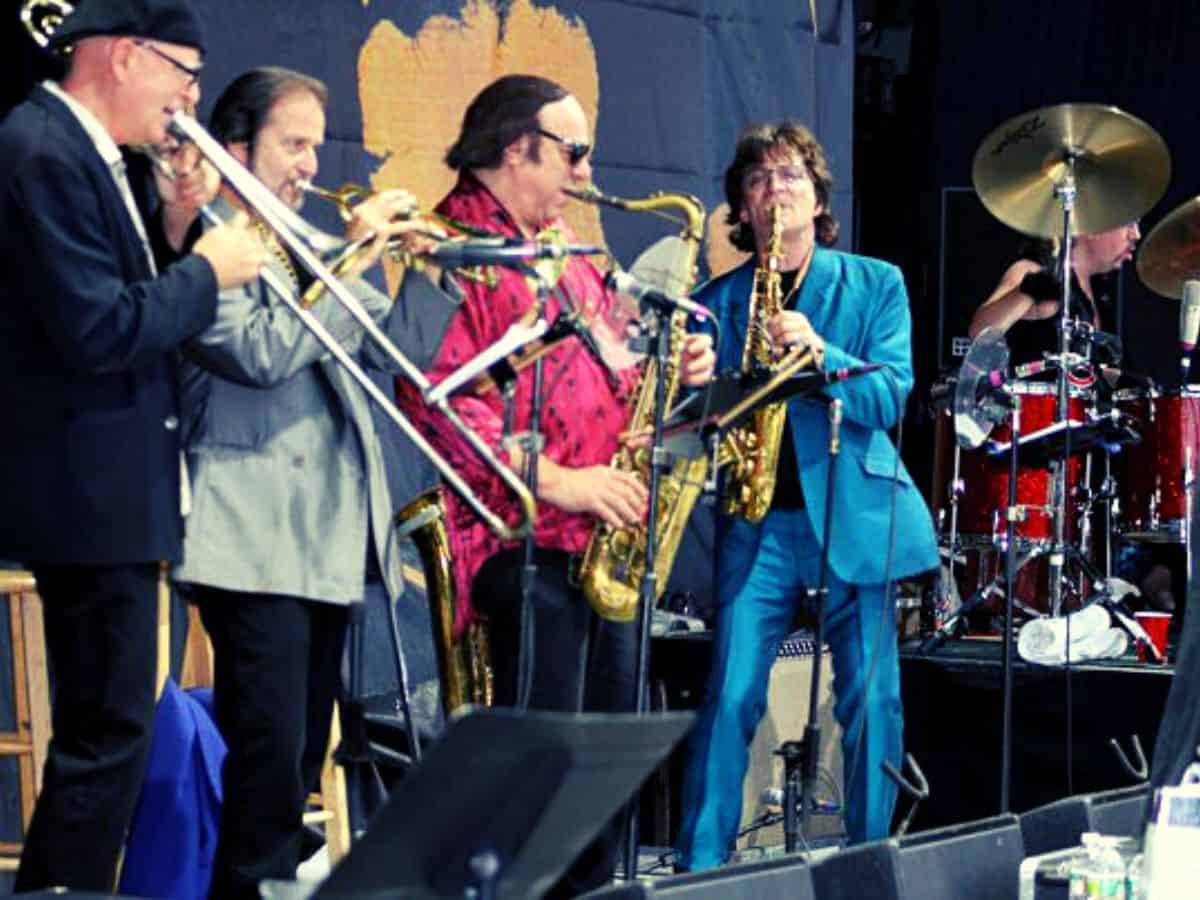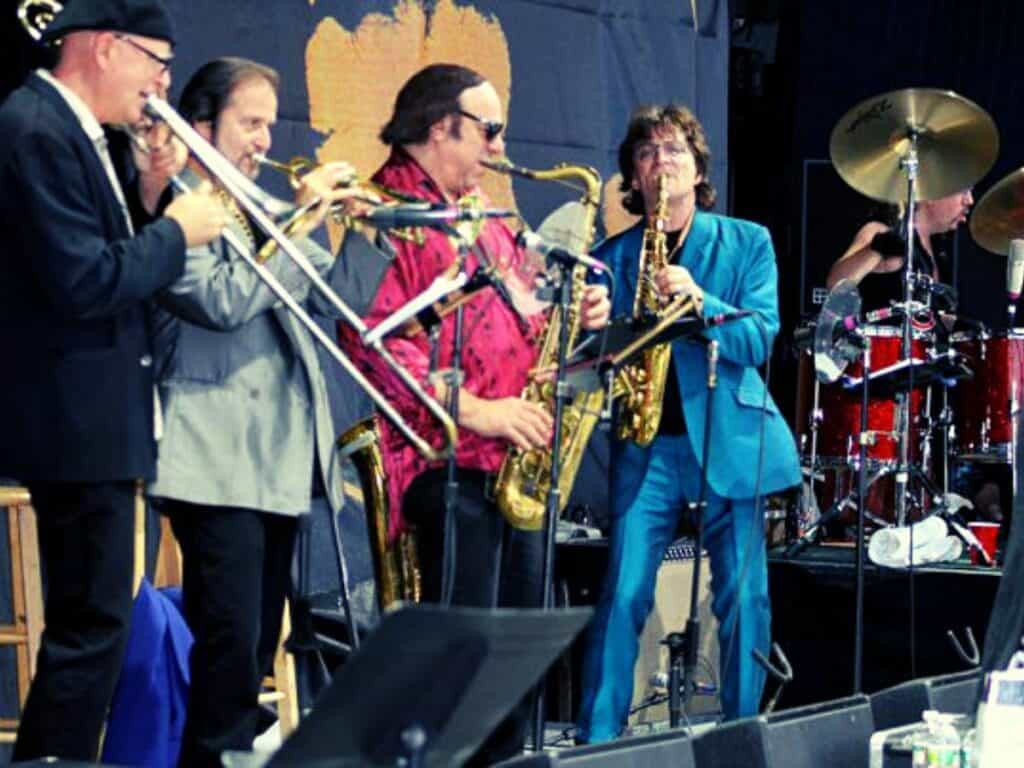 Venues included state fairs, and smaller, intimate places like the House of Blues in Boston and Westbury Music Fair. Audiences included plenty of baby boomers, but quite a few Gen Xers — even younger, Crispin says.
Older fans remember J. Geils from their youth. Newer fans see the group as a bit "underground." Crispin calls J. Geils "one of the greatest rock bands of all time."
Touring can be grueling. "You play a show, get on the bus, drive 6 hours, check into a hotel at 6 a.m., sleep, then get up at 3 p.m. for a sound check," Crispin says.
But he and the band were buoyed by audiences' enthusiasm. "There was not one bad show," Crispin notes. "And when everyone is so invested in it, that makes it all worthwhile."
For More on Crispin Cioe Tours with the J. Geils Band
You can check out Dan Woog's article on Crispin touring with the J. Geils Band to learn more.