What Joe Biden Whispered to Crispin
True Story
True story: In 2013, in the East Room of the White House, Crispin Cioe had the opportunity to get a snapshot with then Vice President Joe Biden. As Crispin stepped beside Biden, he leaned over and whispered in Crispin's ear: "If I had your hair, I'd be President today. . ."

At that moment, keyboard player Leon Pendarvis took the photograph below.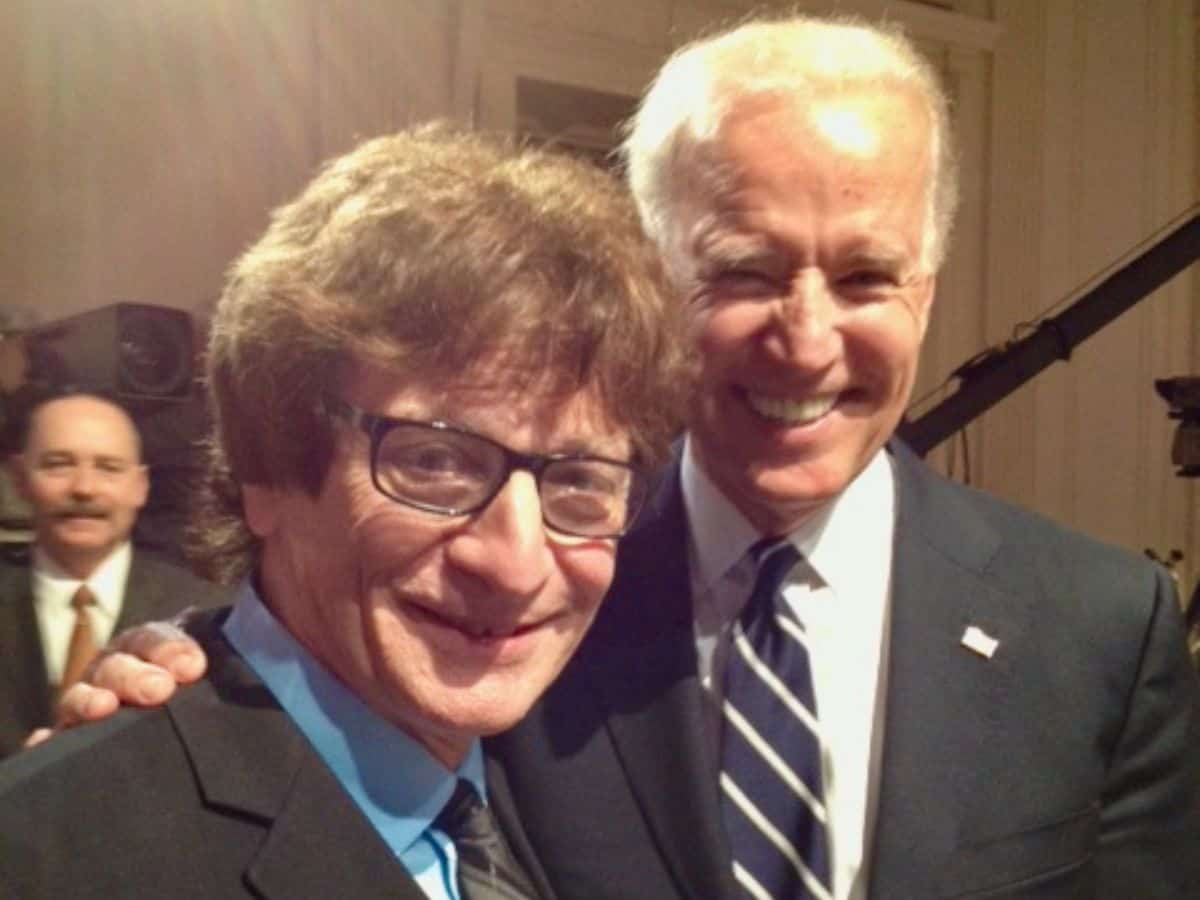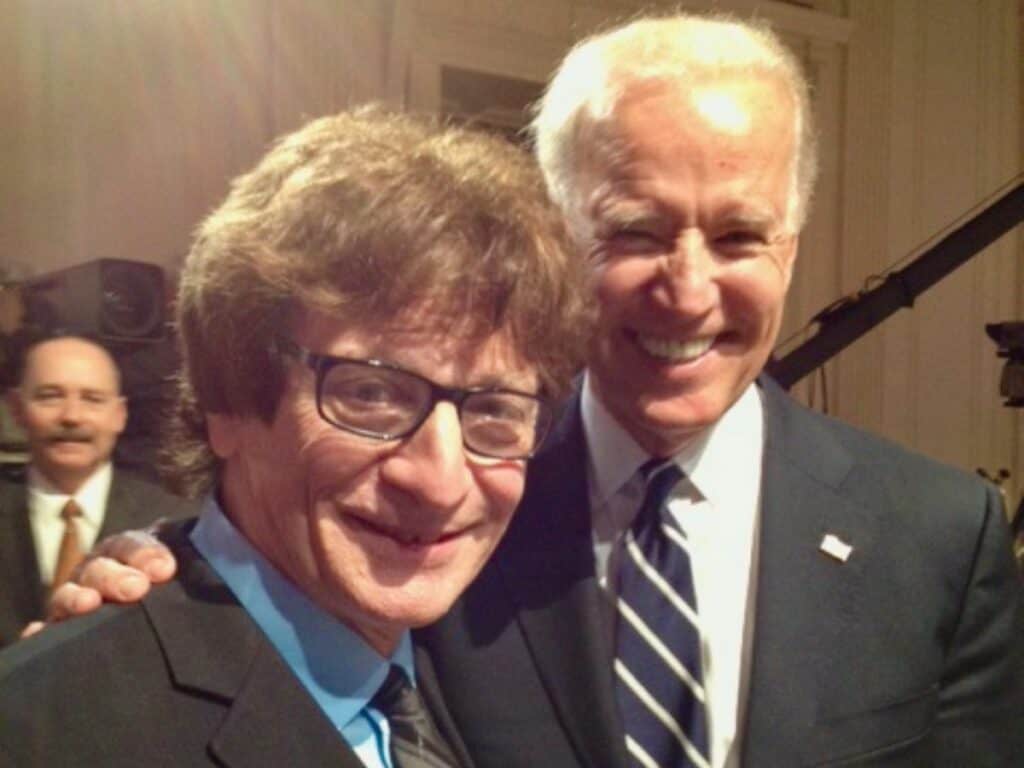 What Biden Whispered is True
What Joe Biden whispered to Cris technically was true. Biden didn't have Crispin's thick head of hair and Biden was not President, at least not yet . . .
For more photos behind the scenes, check out our Snapshots page.