Crispin Plays Sax for Stand for the Troops (SFTT)
Crispin Cioe performs for at the star-studded Veteran's Day concert "NYC Stand for the Troops" at Ethical Culture Concert Hall, 2 W. 64th St., NYC, 7pm. In addition to Crispin, the event features guest performers Lea Delaria, Bettye Lavette, Paul Shaffer, Manhattan Transfer, Judy Collins, Little Anthony, Michael Bacon, Jonatha Brooke, Vincent Pastore, David and Sophie Buskin, and Jennifer Pacanowski — with a band that includes Will Lee, Robbie Kondor, John McCurry, Clint deGanon, Yaron Gershovsky, and Kiku Collins.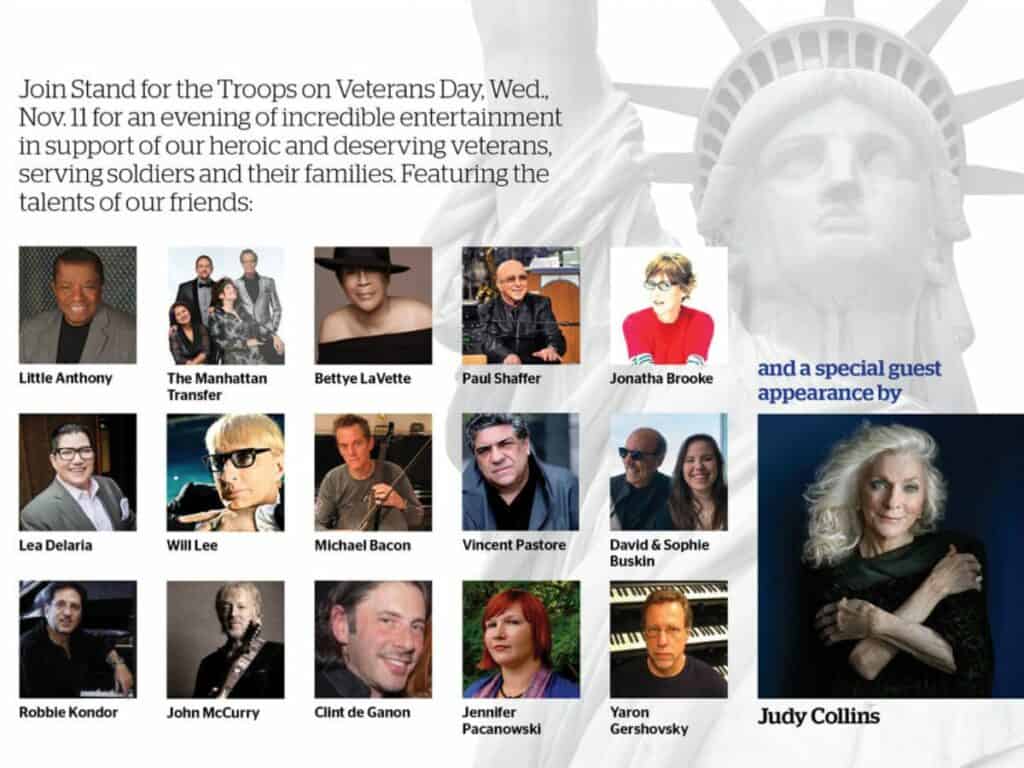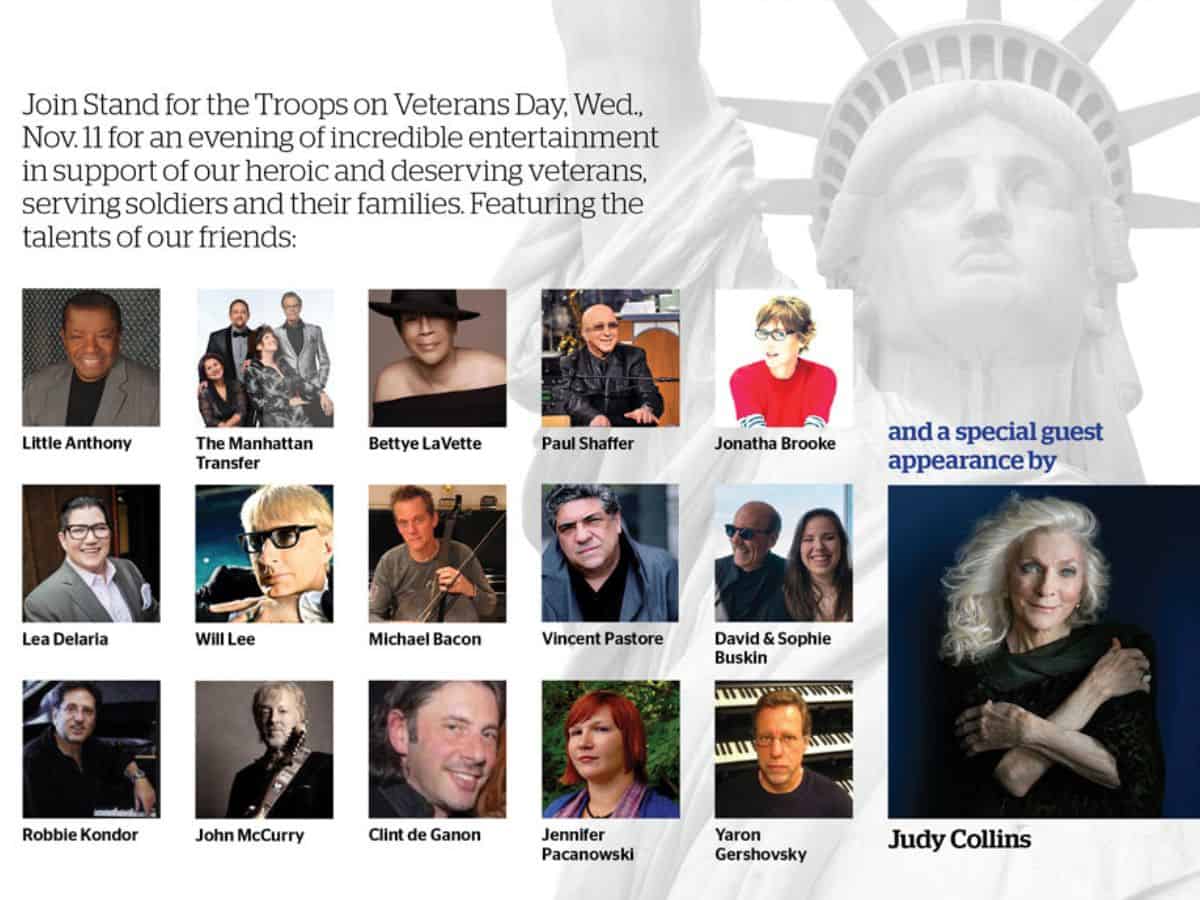 How SFTT Hellps
Stand for the Troops (SFTT) is a non-profit organization founded by the late Colonel David Hackworth and his wife Eilhys England to identify and provide effective and affordable treatments for Traumatic Brain Injury (TBI) and Post Traumatic Stress Disorder (PTSD) to American War Veterans and their families. David "Hack" Hackworth's career as a sailor, soldier, military correspondent, terrorist expert and champion of those frontline warriors at the "tip of the spear" has spanned nearly a dozen wars and conflicts, from the end of World War II into the 21st century. He was the most valor-decorated US Colonel.
Today, SFTT is comprised of a team of volunteers, American War Veterans, healthcare professionals, media executives, business leaders and innovators whose common goal is to help those who suffer from TBI and PTSD find relief from their affliction.
The not-for-profit organization supports recognized programs and initiatives that deal with concrete issues facing our serving soldiers and veterans. For example, SFTT's investment in the Veterans Crisis Line connects Veterans in crisis and their families and friends with qualified, caring Department of Veterans Affairs responders through a confidential toll-free hotline, online chat, or text. SFTT is growing the number of qualified, professional one-on-one volunteer counselors nationwide as well as expanding job resource centers for veterans. Moreover, the SFTT Rescue Coalition funds projects across America.
This is a great show for a great cause, in support of our heroic and deserving veterans, serving soldiers and their families.