Saxman Crispin Cioe Featured on WPKN 89.5 Radio
Saxophonist, composer, and music director Crispin Cioe is a featured guest on WPKN 89.5 Band Central Radio Hour. Join host Rob Fried as he interviews and jams with Crispin on his weekly radio show at noon on Monday, May 23, on WPKN 89.5 FM.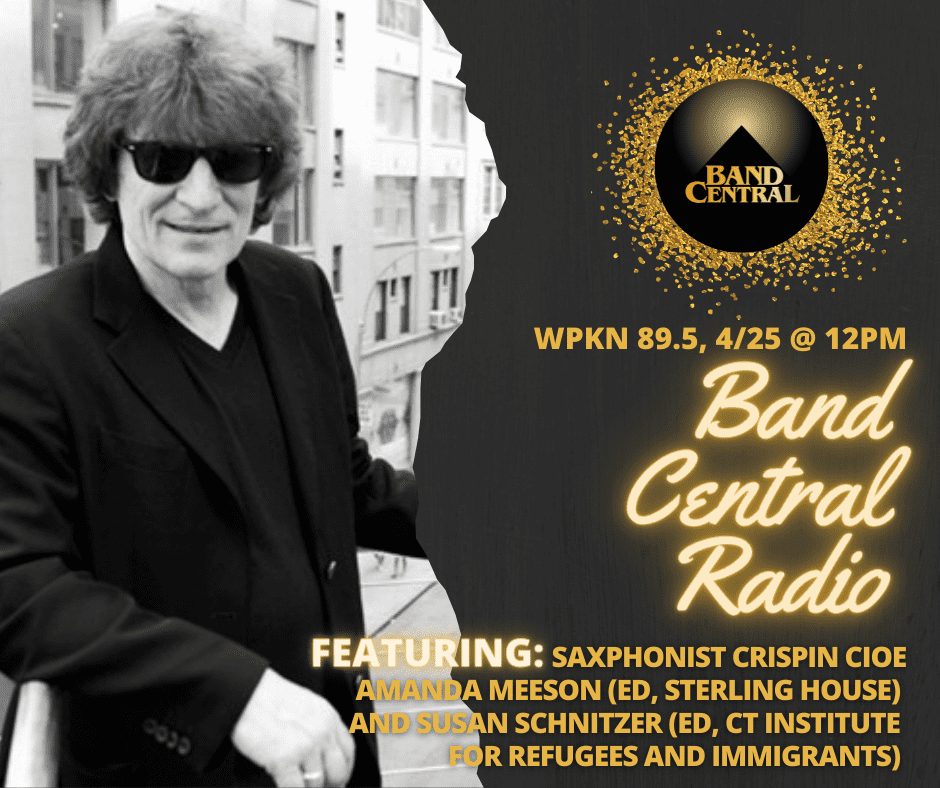 About Crispin Cioe
Crispin Cioe is a saxophonist (AKA saxist), co-founder of The Uptown Horns, musical director for In Performance at the White House and Mark Twain Prize, and founder of the band Cracked Ice. Crispin has played on more than 300 albums. As a charter member of the legendary horn section The Uptown Horns, Crispin has been inducted into the Blues Hall of Fame in New York City. In addition, in June 2022, all 4 Uptown Horns have been inducted individually into the New England Music Hall of Fame. 
About Rob Fried
Rob Fried is the Founder and Executive Director of Connecticut-based music charity organization, Band Central with a mantra to show up, get down and do good. Rob Fried hosts the Band Central Radio (formerly Band Together Radio) show on WPKN, on the 4th Monday of the month, from 12 Noon to 1 PM with talk, music, and interviews with special guests.
Band Central is a philanthropic private organization. Its mission is to help local nonprofits in the Greater Connecticut area maximize their revenue potential. Band Central founder Rob Fried takes a collaborative approach, bringing an extensive investment background, robust local network, passion for music, and personal desire to "do good."

Band Central unites a community of nonprofits, musicians, donors, and audience members through themed music concerts. The organization has raised approximately $4.7 million for nonprofit organizations since its inception, produced more than 130 events, and worked with over 60 different Fairfield County, CT nonprofits.